Workshops for the Educational Sector
Breda is a member of the Design & Crafts Council of Ireland's Artist Educational Panel. She has worked with adults and children in a wide range of community groups and educational settings. She has delivered workshops to teachers and students alike and in her sculpture commissions for schools, she has enabled the students to get actively involved in the creative process.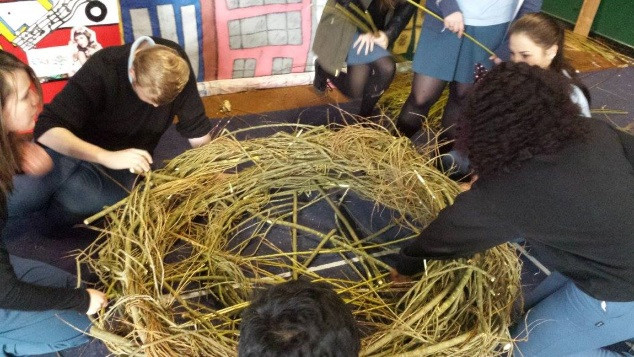 Breda has facilitated workshops for the following organisations:
CPD Art and Craft courses for Primary School Teachers at Monaghan's Educational Centre,
Crafted programme within Primary schools in association with the DCCOI
'Sticky Fingers, Arts for Early Years', Newry, Co Down
Barretstown Gang Camp, Ballymore Eustace, Co Kildare
The Viking Festival, St Anne's Park, Dublin,
Groundswell Environmental Organisation, Co Louth
Blackrock Community Group, Co Louth
Drogheda Arts Festival, Drogheda
Beaulieu House and Gardens, Drogheda
Monaghan Peace and Reconciliation Community Programme,
Skerries Mills, Co. Dublin
Rosslea Arts Development Centre & Brookborough Estate, Co Fermanagh
'The Ark' Healthcare Centre, Bessbrook, Co. Down.
To contact Breda to discuss creating specific creative workshops tailored to the needs of your school, community-based organisation or group of friends, click here.
Adult Workshops
Breda's calm and easy demeanour, combined with her vast artistic experience, make her a natural workshop facilitator. Her classes and workshops provide an opportunity for participants to tap into the creativity, connect to the present moment and express themselves freely in a fun and relaxed way, without fear of judgement.
Adult Workshops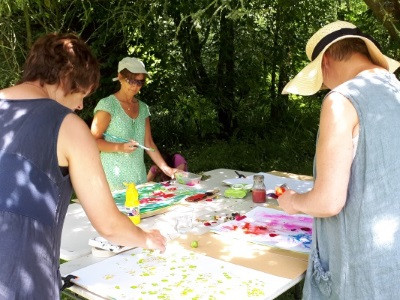 Creative days are a great opportunity for people to unwind, become present and connect more deeply to themselves and those they share the day with.
Specific creative days can be organised as a team building event for organisations or as a fun way for a circle of friends to spend time together.
Due to the Covid-19 Virus there will be no workshops until the Autumn.
To discuss or book your groups workshop, email Breda here.