Workshops for the Education Sector
Breda is a member of the Design & Crafts Council of Ireland's Artist Educational Panel and a member of the artists panel with Navan Educaton Centre. She has delivered workshops to teachers and students alike and in her sculpture commissions for schools, she has enabled the students to get actively involved in the creative process.
Read more about previous school projects here>>
Willow Workshops for Adults and Community Groups
Breda has facilitated willow workshops with adults and children in a wide range of community groups and educational settings. Willow is very flexible and lends itself beautifully to being manipulated by people of all abilities, without any need for previous experience.
Willow can be used to create small individual pieces or larger group pieces, thus enabling the workshop to be tailored to suit the needs and desires of the group or organisation. Willow has the added benefit of being able to become a living green structure, if it's planted in the earth at the right time of the year.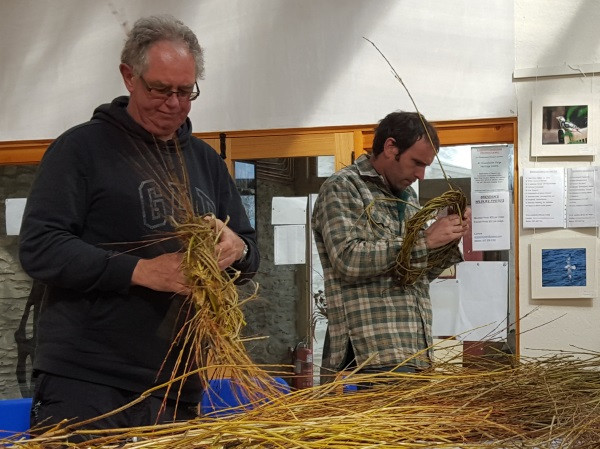 A selection of community workshops facilitated by Breda include:
Myths & Legends, St Patricks' Day Parade, Drogheda
The Viking Festival, St Anne's Park, Dublin
Groundswell Environmental Organisation, Co Louth
Blackrock Public Park, Blackrock Community Group, Co Louth
Beaulieu House and Gardens, Drogheda Arts Festival, Drogheda
Monaghan Peace and Reconciliation Community Programme, Monaghan.
Rosslea Arts Development Centre & Brookborough Estate, Co Fermanagh
'The Ark' Healthcare Centre, Bessbrook, Co. Down.
To discuss options or book your group's workshop, email Breda here.
Creativity and Wellness Workshops for Adults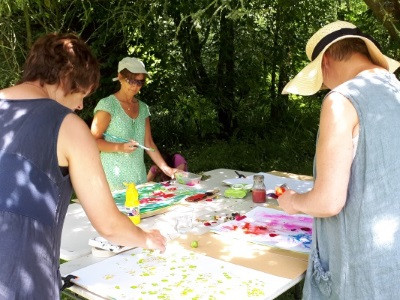 Breda's calm and easy demeanour, combined with her vast artistic experience, make her a natural workshop facilitator. Her classes and workshops provide an opportunity for participants to tap into their creativity, connect to the present moment and express themselves freely, in a fun and relaxed way, without fear of judgement.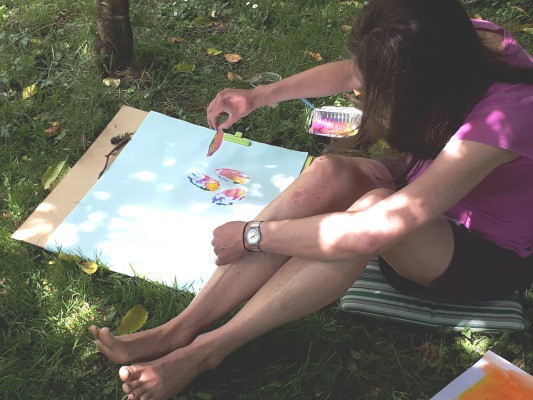 Creative days are a great opportunity for people to connect more deeply to themselves and to those they share the workshop with. The creative experience is strengthened through gentle wellness practices, meditation and breathwork. A safe space is created where participants can step away from their normal routines and embrace the time to spend on themselves.
Womenn's Wellness Workshop, Drogheda Library, Creative Ireland funded project.
Specific creative days can be organised as a team building event for organisations or as a fun way for a circle of friends to spend time together. To discuss or book your group's workshop, email Breda here.
Festival Workshops
Click on image above to see video.
Breda, along with 4 other artists, supported by the Droicead Arts Centre, facilitated a series of workshops with local schools and community groups for St Patraick's Day Parade in Drogheda. Participants were involved in the creations of their costumes and artwork, with a strong focus on using recycled materials.
The Salmon of Knowledge and the River Boyne were the central theme uniting the artwork, choreography and music together.
Ablevision community group were also involved in a series of workshops to design and create their fish costumes.
Myths and Legends were delighted to win the best overall award for the St Patrick's Day Parade 2023.