'An Bád Dearg'
The inspiration for this sculpture commission, came from spending time with the students of Scoil Naomh Fechin, as we explored what is unique about their local area. The shipwreck on Baltray beach is a local landmark, which influenced the design of the sculpture.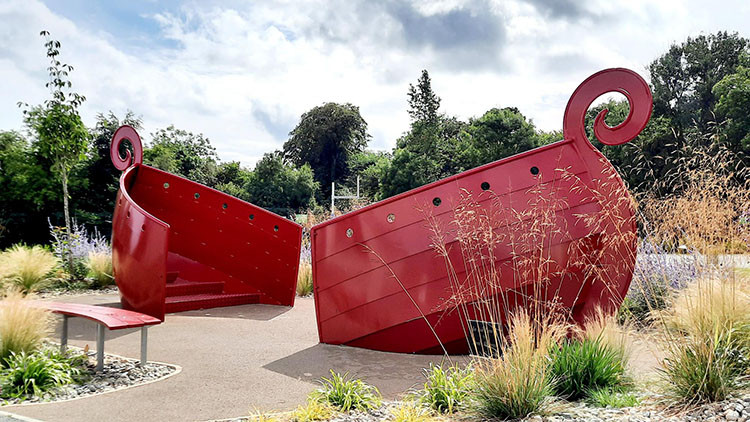 The sculpture offers a creative space where the children can interact and use their imagination as they play and learn.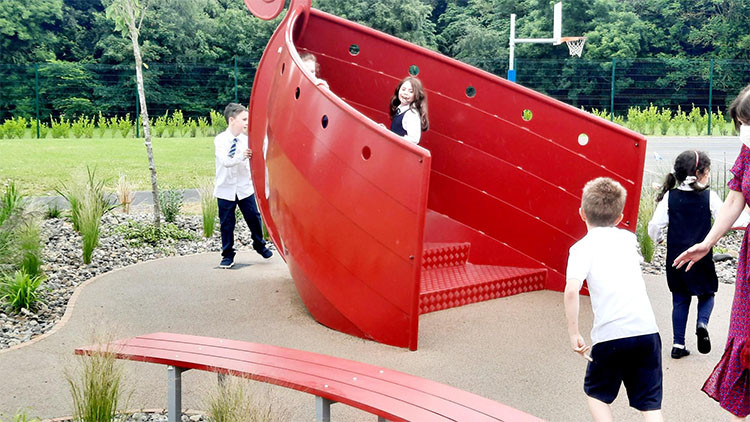 The sculpture was fabricated from metal, which was shaped and welded, to give a dramatic and durable structure. The piece was powder-coated a deep red, to give it a warm and welcoming feel, all year round.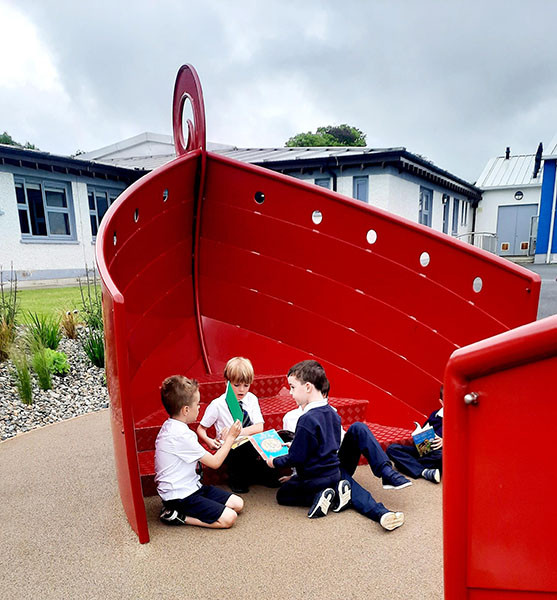 The students were inspired by the Little Tern bird – which is one of Ireland's rarest breeding seabirds, that comes to Baltray beach to breed, every summer. The children worked with clay, to make their own flock of bird sculptures. Local ceramic artist Róisín Greggory was involved in facilitating ceramic workshops and firing the birds, to make them suitable for the sculpture installation.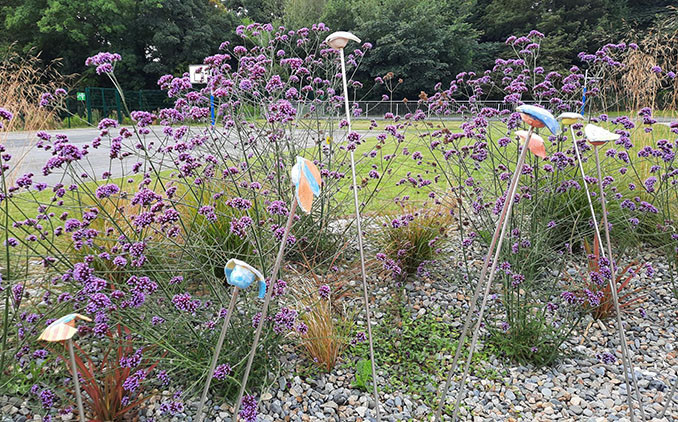 The birds are fixed to stainless steel rods and move within the long grasses, to give a sense of flight and movement. Some of the birds have even found a home under the shelter of the seats. The finished birds capture the students creativity and add a beautiful flow of colour to the sculpture and sensory garden.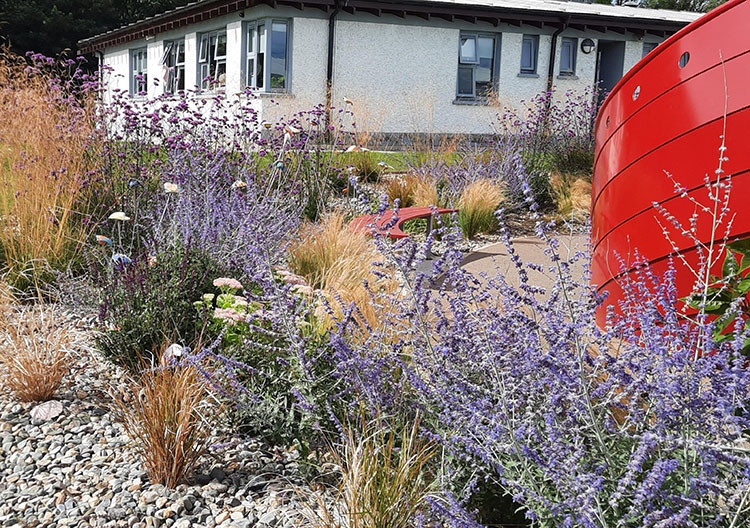 The planting was an important element of the sculpture installation. It was designed to create a sense of movement, reminiscent of the dunes, as well as providing a sensory experience for the students and a haven for the bees and butterflies.
This sculpture installation and sensory garden will evolve and grow, and be a reflection of the school's commitment to the learning experience and wellbeing of their students, now and for many years to come.